Simply Noted Vs. Postable - Which is the Better Handwritten Letter Service
Postable Alternatives: Why Simply Noted is the Better Handwritten Letter Service
Don't you enjoy that feeling when you receive a handwritten letter? A truly handwritten with pen ink letter. Not the noticeably fake laser print. Think birthday cards or holiday cards, penned by hand with all of the emotion those come with.
Studies show that a handwritten card is the most personal way to connect with friends, family, and customers. Why does this kind of snail mail create a deeper emotion? Because of the perceived effort it takes to send a handwritten note!
Businesses and large-volume mailers want to deepen the significance of their message. As well, increasing their open rates. When considering the power of handwritten letters, you have a choice. You can hire an expensive staff of workers to handwrite hundreds or thousands of mailers. Or, you can hire a service that automates the process.
Automated process is a much better option because it's affordable and scalable. But this creates another choice. Which of the many handwritten note services should businesses choose?
This article will compare two of those services: Simply Noted and Postable. We determine which offers the best service and the most value.
Studies show that a handwritten card is the most personal way to connect with friends, family, and customers.
There's more to the experience of a handwritten letter than just the handwriting. It's the stroke of the ink on paper as it flows from the pen. It's the subtle indentation in the paper left by the ballpoint. And it's the genuineness of handwriting style that's unique to the sender.
These combine to create a visceral experience that's unique to the handwritten letter. Which service replicates this better?
Postable uses handwriting fonts to recreate the look of a handwritten letter. However, they use laser prints the writing onto their cards. This gives a reasonable facsimile of real handwriting. Upon close inspection reveals its shortcomings.
Simply Noted creates a much more convincing illusion by using automated writing machines. We use actual ballpoint pens, with proper pressure to create a near authentic handwritten note. Not only will you find our automated handwriting in your card, you'll also see it on the envelope. Both the return address and mailing address are handwritten before your finished card is stamped and mailed.
We can use generic fonts. But we prefer to scan our clients' handwriting to create a font that replicates your unique style of writing.
Simply Noted cards are the closest thing you can get to a handwritten card written by you.
With Postable.com, customers get their orders sent in one to two business days. Simply Noted halves that time! The estimated delivery date for most orders is within one day.
Given that Postable uses laser printers, it's surprising that Simply Noted bests their turnaround times. Due to the nature of ballpoint pen handwriting machines, they print cards slower than laser printers. At Simply Noted, we understand your desire for quickness.
This is a testament to our process, our technology, and the number of machines we can call into service for a given order. We offer a great service that just gets better with time.
Why is turnaround time important? Imagine sending a client a thank you card after an important business presentation. You want to follow up quickly with that personal touch.
Simply Noted leads the competition in our selection of cards and the options we provide our customers.
Want to keep it simple? Choose from a wide variety of stock card designs. Matched to every possible occasion. We have Christmas cards, thank you, welcome, congratulations, anniversary cards and more. It's almost impossible to get the wrong card with Simply Noted.
We also produce custom designs for clients interested in something unique. Or, something that doesn't match our existing stock selection. You can use one of our existing designs as a sample card to inspire your own creations.
Do you already have existing cards? Send them in! We're happy to use existing cards. You can send them in to have us handwrite their messages in bulk and mail them out. We send cards in the tens of thousands all the time. Especially valuable when you want to add a business logo or wedding image. We offer an online address book, too, which means it's easy to send new cards in the future.
Postable offers similar services. They have stock designs and can create custom work. However, Postable will not accept cards from outside services.
Handwritten letters with co-marketing include the logo of the printing company somewhere on the card. For many people, this ruins the illusion of a handwritten card. It makes it clear that it was printed instead of generated at home.
Postable includes co-marketing branding on the cards they print.
Simply Noted doesn't. When we're sending cards, they won't have any other branding on them except your own. You'll never see our logo on your cards. We work hard to deliver as authentic a handwritten experience as possible.
Are you interested in giving the gift with your handwritten letters? Whether you send to a friend, colleague, or business, you can purchase the perfect gift cards from Simply Noted.
Postable gifts doesn't give their customers this option.
Business Cards and Inserts
Businesses often need to send inserts along with their cards. Business cards are the most frequently requested. Consider sending informational inserts, gift cards, content stuffers, and more.
Postable doesn't give its customers the option to include any of these with their notes.
Simply Noted is happy to. For no extra charge, we'll include one insert of your choice when stuffing envelopes. All we require from you are the desired inserts prior to the start of the job.
Our white-glove service gives customers the option to include more inserts. We can even custom produce these for you! Incremental extra charges apply.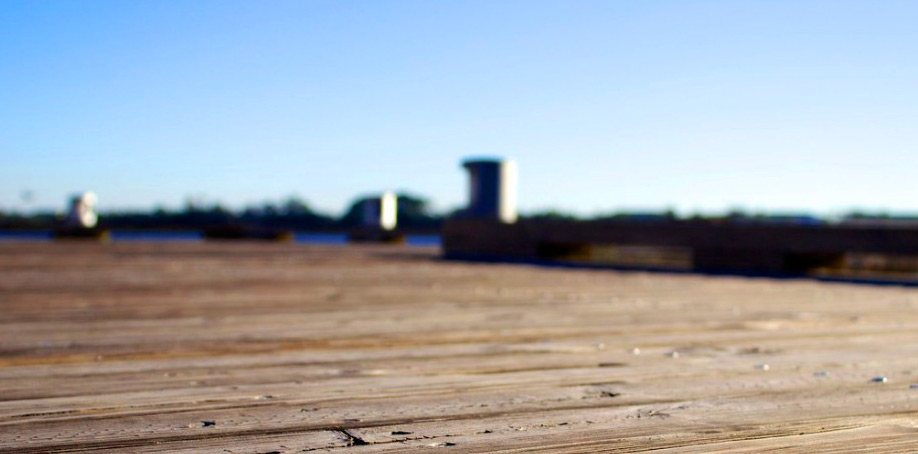 Simply Noted and Postable both offer software tools to help. Select card designs. And enter the text to be printed.
Customers often want to automate orders from existing software packages.
Imagine sending a handwritten welcome card when you add a new customer into your CRM. Created, stuffed, addressed, and mailed without you lifting a finger. Imagine the time you save!
Simply Noted integrates with off-the-shelf software packages like Zapier, Full RESTful API, Salesforce, and HubSpot.
Postable doesn't offer integrations at all. Imagine a Postable account that's locked away on an island, unable to access the outside world. It's a lot like that.
Simply Noted takes integrations to the next level as well. You can connect certain commercial software packages. Or, integrate Simply Noted into your own custom software as well.
With our public API, customers can create orders from within any piece of custom software.
Do you have a custom CRM? Or, maintain some other proprietary application? We can link to your handwritten letter account with our Public API.
Postable doesn't have a public API.
POSTABLE PRICING VS SIMPLY NOTED
Pricing starts at $3.99 + Postage
Pricing starts at $2.70 + Postage
Given Simply Noted's advantages over Postable, one reasonably expects it to cost more.
It doesn't.
Simply Noted's base, single-card price is $2.70 plus postage. With Postable pricing, this will cost you $3.99 plus postage. Simply Noted offers really nice cards for less. Postable simply can't compete.
Bulk discounts are available with both services. But in every case, Simply Noted is the better value. You can save even more with Simply Noted when you pre-purchase credits for future use.
SIMPLY NOTED IS THE BETTER CHOICE
With Simply Noted you get more options, inserts, integrations, and real pen-written messages. All for less than Postable!
Simply Noted is simply the best value in handwritten letters and cards.
Check out our offerings to see what we can do for you.
Never forget sending a Birthday card again with Simply Noteds Birthday Automation tool. Set it and forget it and wait for your friends, family and colleagues to thank you!
BACK TO TOP
AI Message Assistant
Type in words or a phrase to use our AI Assistant to
help generate a great message.
Characters Remaining: 450